The Asphalt Institute's sustainability initiatives directly support our members' commitment to a sustainable future. These efforts are focused on achieving science-based targets and complying with public and private domain regulations. Our approach is framed within seven guiding principles. Click each one below to learn about a broad array of activities ranging from educational efforts to the production of technical tools. This section highlights sustainability initiatives funded and led by the Asphalt Institute within the purview of petroleum asphalt binder.
---
Vision
AI is embracing the topic of sustainability both from tactical (near-term) and strategic (long-term) perspectives. Specifically, while AI is addressing the tactical environmental sustainability needs such as developing an Environmental Product Declaration (EPD) program for asphalt binder, the Asphalt Institute Foundation (AIF) is supporting research and initiatives to support strategic needs. Tactical Initiatives
Cradle to Gate LCA Study for Asphalt Binder (published 2019)
Product Category Rule (development phase)
Update to 2019 Cradle to Gate LCA Study for Asphalt Binder (development phase)
EPD Tool for Asphalt Binder (development phase)
Strategic Initiatives
Transparency
Educational seminars
EPD Taskforce
Status updates to AI members
Transparency decision-making process
Pro-Active Participation with External Stakeholders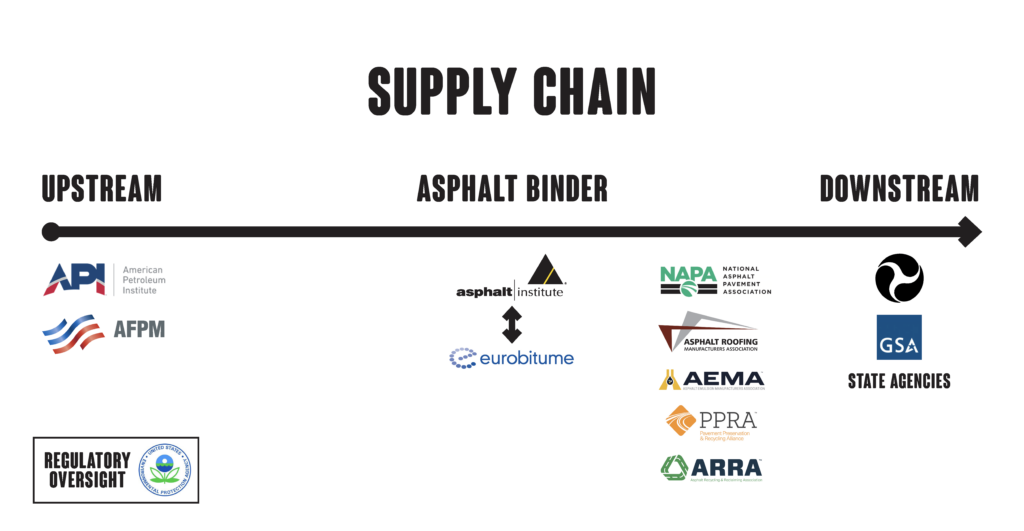 Responded to Inflation Reduction Act (IRA) inquiries – EPA; GSA and FHWA
Buy Clean initiatives – interaction with state agencies
Upstream supply chain engagement with American Petroleum Institute (API) and American Fuel and Petrochemical Manufacturers (AFPM)
Promotion of Holistic Approach
Correlated Aspects of Sustainability with Performance as Core Pillar
Performance – Achieve the engineering goals for which they have been constructed
Environmental – Preserve and ideally restore surrounding ecosystems
Economy – Use financial, human and environmental resources economically
Social – Meet human needs such as health, safety, equity, employment, comfort and happiness
The concept for this figure was inspired by a graphic presented by Migdalia Carrion, the Program Manager of the Sustainable Pavements Program at the Federal Highway Administration during the Technical Working Group meeting held April 18-20, 2023 in Delaware..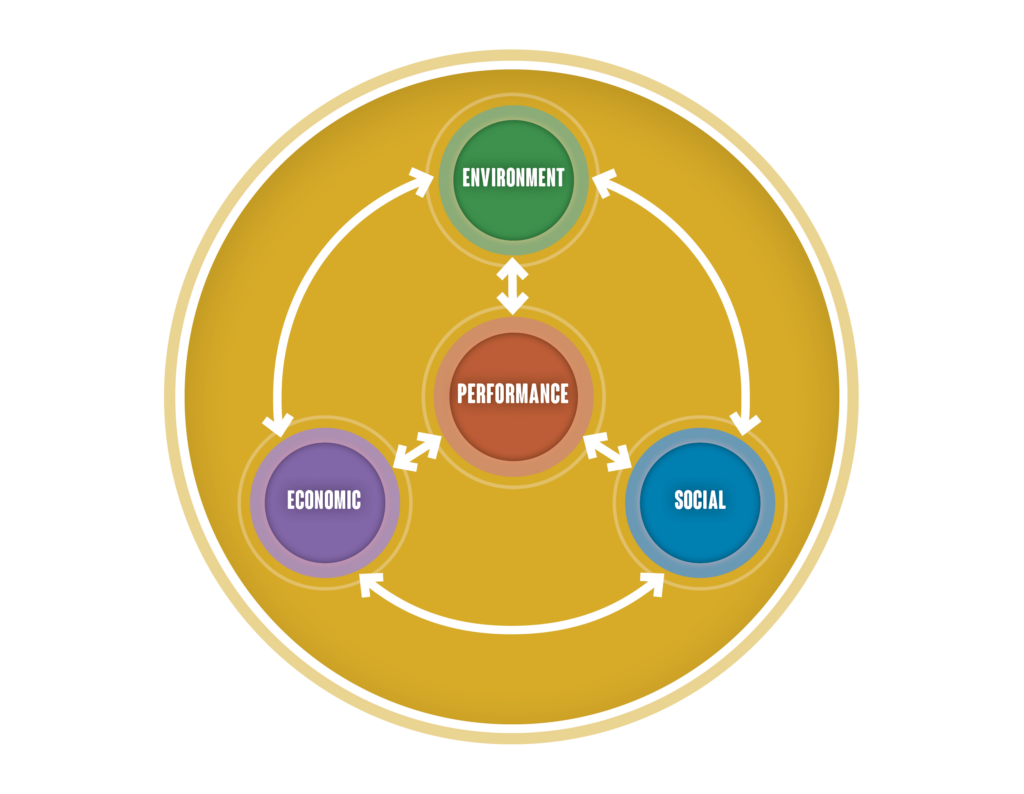 Entire Life-Cycle Perspective

Raw Material Extraction
Transportation
Material Production
Transportation
Construction/Installation
Usage
End-of-Life
Adherence to Standards
International Organization for Standardization (ISO) for Life Cycle Assessment (LCA), Environmental Product Declaration (EPD) development
ISO 21930: "Comparison of construction products (e.g. asphalt binder, mixture) using an EPD shall be carried out in the context of the construction works (e.g. pavement structure)"
ISO 14040, 14044, 14025
Credibility Validation
EPD Program Overview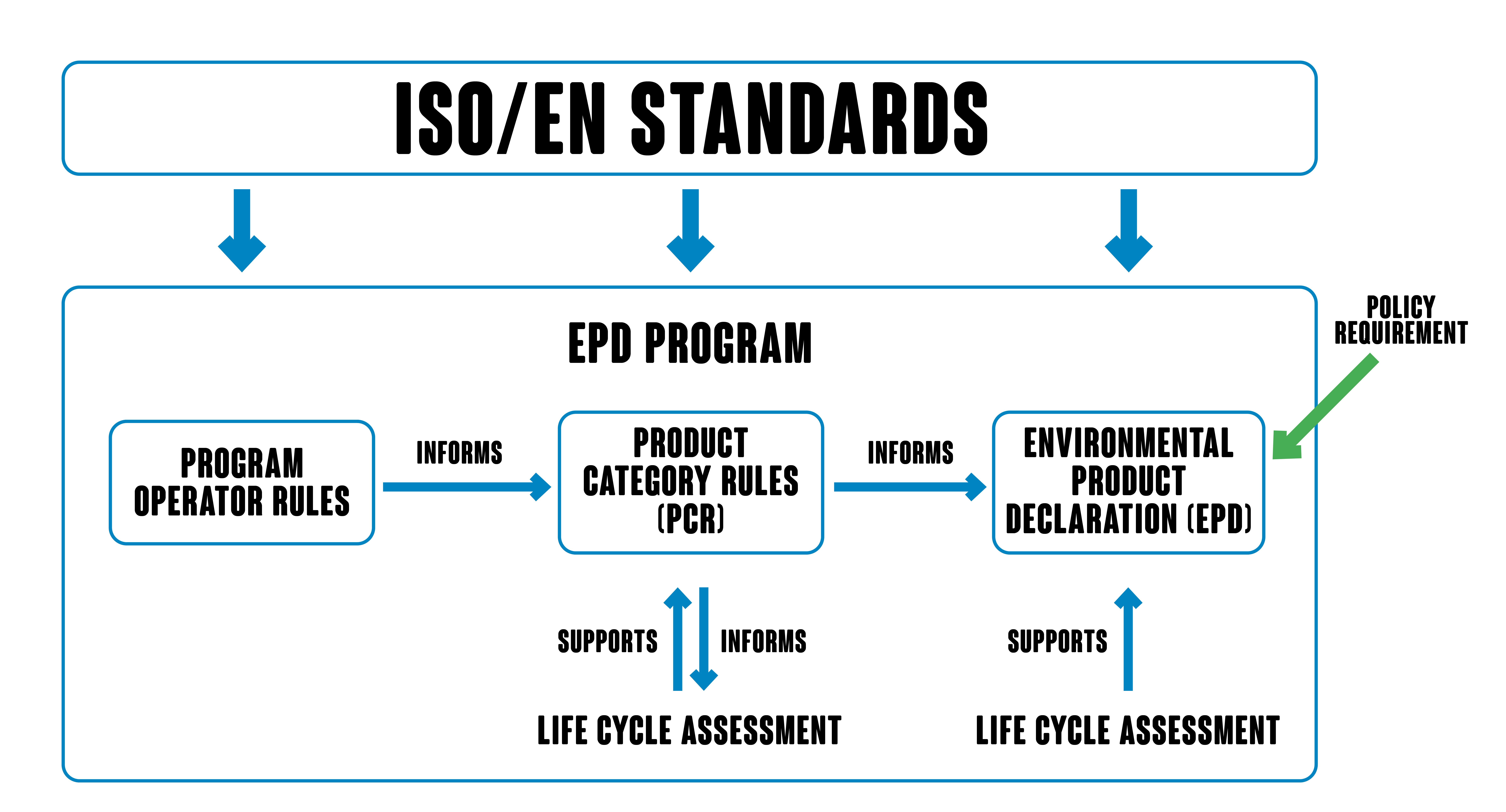 Open participation in AI EPD Taskforce
Independent program operator selected to facilitate Product Category Rules (PCR) development:

Smart EPD

Third-party involvement during the PCR development phase agencies including:
External reviewers as needed – during each phase from PCR development; LCA update and development of EPD tool
Upstream and downstream stakeholders – refer to supply chain image above
Education & Resources
Educational efforts with the American Center for Life Cycle Assessment (ACLCA), Federal Highway Administration and numerous presentations to industry
Asphalt magazine articles on sustainability. A sampling is available below.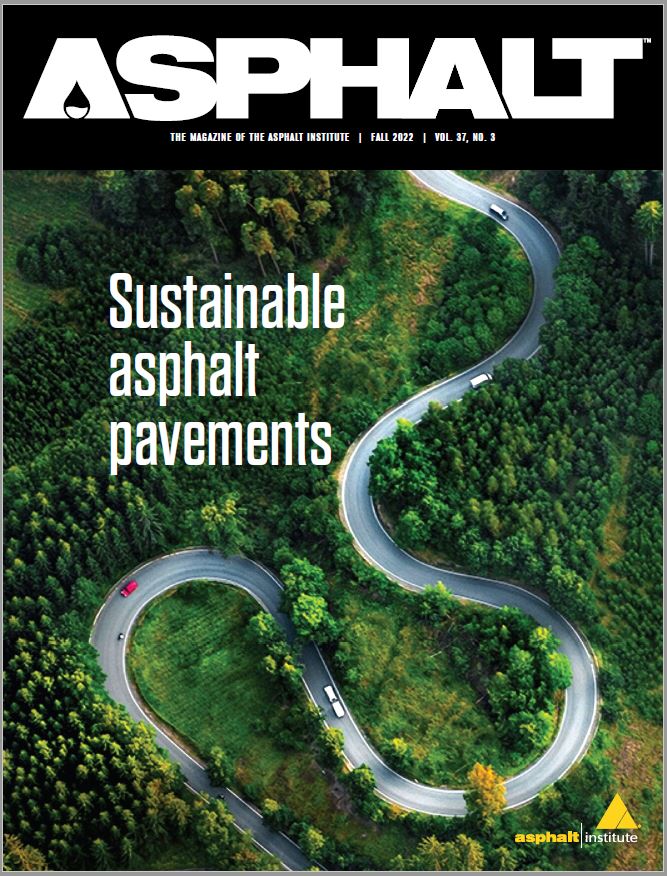 Articles on Asphalt Sustainability
Buy Clean Policies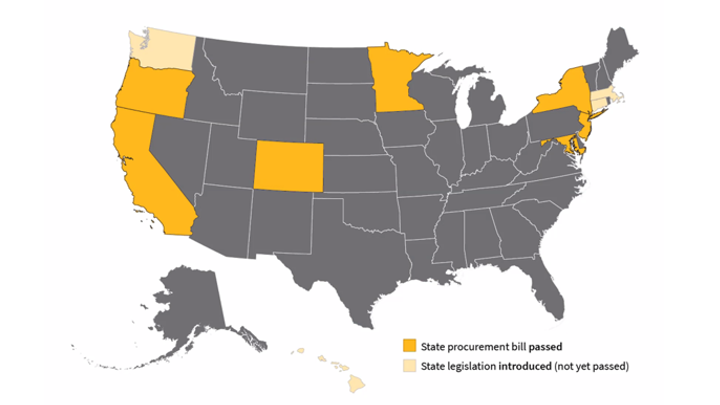 Source: Carbon Leadership Forum (CLF)
Inflation Reduction Act