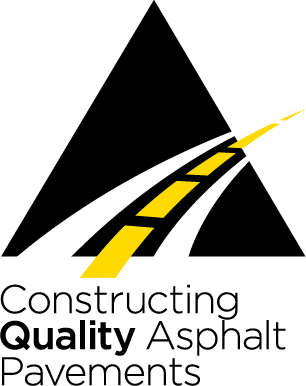 Description:
Constructing high quality, long-lasting asphalt pavements is the ultimate goal of our industry. In this seminar, you will learn the basics of each of the important steps in the process. These steps include selection of the right component materials, how best to combine the materials in the mix design, how asphalt mixture is produced and hauled to the project, best practices for preparing the underlying layer for paving and the placement/ laydown and compaction principles and best practices of asphalt mixtures. We will also discuss the important quality assurance process during each of the critical phases of construction in order to make sure quality is achieved. The course agenda and each topic will closely follow the outline of the new MS-22 manual provided to each student for easy referencing. The instruction is intended to be interactive with time for discussion and questions.
Course Agenda:
Registration 7:30 am to 8:00 am
Seminar Begins 8:00 am

Introduction
Inspection and Project Management

Materials:
Binders
Aggregates

Mix Design and Mixture Properties
Asphalt Plants
Transportation and Delivery
Preparation for Paving and Tack Coats
Lunch provided around noon
Placement
Compaction
Quality Assurance
Wrap-up and Review

Adjourn 5:00 pm
Includes a FREE copy of the Asphalt Institute's MS-22 Construction manual.
Who Should Attend:
The workshop is designed for engineers, inspectors, technicians and contractor personnel responsible for quality control of paving materials, mix design procedures, the inspection and operations of asphalt plants and paving operations. Participation should include personnel from federal, state, county and local agencies, airport authorities, paving contractors, consulting engineers and testing laboratories.
Dates
Times (EST)
Location
Registration
JAN 21, 2020
Registration
7:30am – 8:00am
Seminar
8:00am – 5:00pm
Colas Solutions, Inc.
7374 Main St.
Cincinnati, OH 45244
Sign Up
JAN 23, 2020
Registration
7:30am – 8:00am
Seminar
8:00am – 5:00pm
Heatec, Inc.
5200 Wilson Road
Chatanooga, TN 37410
Sign Up
FEB 4, 2020
Registration
7:30am – 8:00am
Seminar
8:00am – 5:00pm
N.C. Rural Economic Development Center
4021 Carya Drive
Raleigh, NC 27610
Sign Up
FEB 6, 2020
Registration
7:30am – 8:00am
Seminar
8:00am – 5:00pm
River Center at Saluda Shoals
5605 Bush River Road
Columbia, SC 29212
Sign Up
MAR 10, 2020
Registration
7:30am – 8:00am
Seminar
8:00am – 5:00pm
Eastern Oklahoma Career Technology Center
4601 N Choctaw Road
Choctaw, OK 73020
Sign Up
MAR 12, 2020
Registration
7:30am – 8:00am
Seminar
8:00am – 5:00pm
Texas Asphalt Pavement Association
149 Commerical Drive
Buda, TX 78610
(near Austin)
Sign Up
Fees & Registration:
The registration fee is $295 for courses in the US in 2020.

This includes lunch, a personalized certificate for seven and a half (7.5) Professional Development Hours, the Asphalt Institute's new MS-22 Manual: Construction of Quality Asphalt Pavements ($75 value), handout of presentation slides and other course materials. Check asphaltinstitute.org for nearby hotel recommendations.

Registration fees must be received prior to the course date.
The Asphalt Institute has the right to cancel this class if registration does not meet a minimum number of students. Registrants will be notified 7 days prior to the class if this occurs
Professional Development Hours:
Notes:
If you work for an Asphalt Institute member company and this is your first time registering, please call 859.288.4960 if you need assistance in setting up an account.
Transfer, Cancellation and Refund Policy:
You may cancel without penalty up to three weeks prior to course start date. If you provide the Asphalt Institute with less than three weeks notice, or fail to attend, you will be liable for the entire seminar fee.
You may also send someone to take your place. We appreciate that this is an important investment for you and your company and would like to accommodate your needs the best we can. Therefore, please call us at 859.288.4960.
Hotel Information & Helpful Links:
For more information contact:
Asphalt Institute Headquarters
Phone: 859.288.4960
Fax: 859.288.4999
Email: seminars@asphaltinstitute.org
Inclement Weather Info:
In case of inclement weather please check our Inclement Weather Information page for further instructions.